Virtual Doxx is developed using leading-edge Java™ and Open Source software development tools, including:


Java 2 Standard Edition (J2SE)
Java 2 Enterprise Edition (J2EE)
Virtual Doxx is written in Java, for scalability, flexibility, and security

Runs on Linux, Windows & Unix
Enterprise Java Beans
Container-Managed Persistence, Transactions, Security
Java Message Service for reliable queuing with guaranteed message delivery

Linux
Open Source Operating System
Apache Web Server
Open Source Web Server with SSL
JBoss J2EE Application Server for Enterprise Java Beans
Open Source Certified J2EE Application Server
Tomcat for Java Server Pages
Open Source Servlet Container
MySQL Database
Open Source Enterprise Database Management System
Virtual Doxx can be accessed and used from any Internet-connected computer. Virtual Doxx can also be installed locally on individual workstations or Servers.
---
The Virtual Doxx database and software are designed to model your organizational structure and important transaction workflows. You can set up multiple projects for separate organizational units, departments, or business process workflows.

The database maintains all the relationships between each business transaction and all of its associated records, documents, pages, and images, while providing the ability to view, track, print, queue, or create an alert for any item.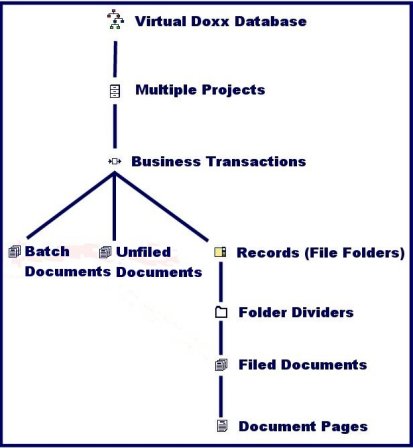 ------------------------------
™ Java is a Trademark of Sun Microsystems, Inc.


---
Last Updated: December 22, 2005
Copyright © 2005 Virtual Doxx, LLC